SoundRoots / Spin The Globe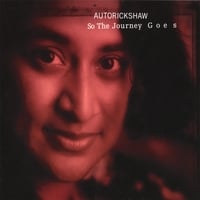 Top 10
World Music
Albums - March 2007
World Music News:
Tibetan artist Techung
writes to inform us that his music is being used in three new films: "
Dreaming Lhasa
," "
Blindsight
," and "
Dalai Lama Renaissance
." He also informed us that through May 20, you can vote at
musictibet.com
for the 2007 Tibetan Music Awards (he didn't explicitly say to vote for him, but...).
John Collins just sent an update on
Ghana's Bokoor Studios
, the destruction of which you may have read about at
Spin The Globe
some time back. He writes:

I have now rebuilt the house and expanded the premises (using my university pension) to include the BAPMAF Highlife-Music Institute. BAPMAF (the Bokoor African Popular Music Archives Foundation) is an NGO formed in 1990 by myself and a group of local musicians and musicologists.

After extensive development the BAPMAF Highlife-Music Institute re-opened in February 2007 and has on permanent public display a large collection of written materials, photos, memorabilia and recordings on Ghanaian and African popular entertainment. Students musicians, researchers, scholars, tourists and other visitors are welcome and should contact me to arrange viewing times or book the seminar room . (read more here and here)
One of our favorite songerwriter/guitarist/singers,
Louis Mhlanga
, has announced a North American tour. The announced dates (we're still hoping for a Seattle or Portland show, Louis!) are:
July 5&6: London Fest, Ontario
July 7: Montreal Jazz Festival, QC
July 13-15: Halifax Jazz East, NS
July 19: Santa Monica Pier, CA
July 20: The Mint, CA
July 21: Hothouse, IL
July 22: Evanston, IL
Devan Miller of tuvatrader.com let us know that this summer he'll take a group of cultural adventurers for a
two-week tour of
Tuva.
"The tour," he writes, "will center on the annual Ustuu-Khuree Festival of Alive Music which embodies all aspects of the vibrant Tuvan culture. ... We will also visit a number of other beautiful natural landscapes and cultural sites of Tuva along the way."
More info
Manu Chao
gave an
interview
to Entertainment Weekly, in which he says "...I'm really sure about French people and Spanish people, if we had in our country a president like Bush, there would be 100,000 [people] every day outside in the streets." He also discusses why he doesn't often tour the USA.
Got a thing for
old Asian pop record covers
? Wondering where to find more of them? Look no farther than
60's & 70's Asian Pop Record Covers
, which has gems like this one.
Oh, and one more
interview
for you to check out --
Sheila
Chandra
has been quiet for a few years, but is still performing, as she did at the recent Big Chill festival. She talk about her family's resistance to her musical inclinations, and how she mistook Robert Plant for a piano tuner.
Okay, to reward you for reading this far, here's a tune from the magnificent Italian women's vocal & percussion ensemble
Faraualla
. Listen to it, then go buy both their albums. You'll love them.
[mp3] Farualla: Sind'
from the album
Sind'