SoundRoots / Spin The Globe

Top 10
World Music
Albums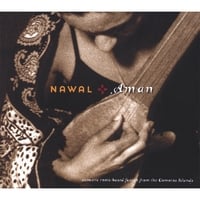 1. Nawal:
Aman

2. March Fourth Marching Band:
March Fourth Marching Band

3. Slavic Soul Party:
Technochek Collision

4. Lo'Jo:
Tu Connais Lo'Jo?

5. Ceu:
Ceu

6. IndiaLucia:
IndiaLucia

7. Autorickshaw:
So the Journey Goes

8. Various Artists: Si, Para Usted
9. Pink Martini: Hey Eugene!
10. Various Artists: Gypsy Caravan Soundtrack


Culture News
Can Lassie and Elizabeth Taylor rescue an image of the United States that is faltering in the eyes of foreigners? That's the idea between a bill now in Congress that would turn US embassies and consulates into lending libraries where foreign nationals can obtain DVDs of
movies that show the US in a good light
. According to the bill's sponsor, Rep. Diane Watson, D-Calif., the approved viewing list would include films such as "Meet Me in St. Louis," "National Velvet," and "Lassie Come Home." [
read more
]
Technology marches on: The newest release from the
Bob Marley
archives won't be available on CD, or even via download. This "rare Exodus 30th Anniversary Edition album" is being sold on a
portable USB drive
, which contains the entire album and three video performances from 1977, and "an exclusive carrying case and lanyard for the drive." Just join the Marley Passport Fan Club ($45/year) and it's yours. [
more info
]
The 13th Annual
Fes Festival of World Sacred Music
ended yesterday, and I'm a little annoyed that I wasn't there. Not a very enlightened feeling, but there you are.